PRODUCTION OF UNIQUE AND COMPLETE PACKING MACHINE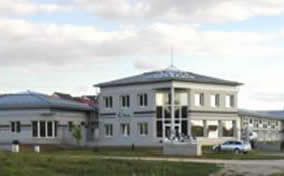 Our main activity is to produce machines for special use including developing and producing of packing machines first of all. The whole management of the company possesses at least 25-30 years of experience in developing and producing packing machines.
All the continuous development of product and production and the completely modern factory built in the green belt to produce packing machines, the machine developing and prototype producing workshops (put into service in 2003) reflect our further plans for the future.Based on the licence taken over and our own documentations the production technology is capable of developing and producing highly comples machines.
The designer department of our factory is supported by the most modern technical developments in planning and further developments of constructions that results in packing of high-standard. Thanks to the appropriate product developments many type of machines are made and so giving the possibility of establishing complete packing lines. Packing technology, adjusted to the requirements of our age, includes more economical, environment friendly packing material requirements, developed technology and automation of good quality and efficient capacity.
The company, employing 25-30 people, completely carries out the tasks in the process of production from procurement up to putting into operation. Our main philosophy is not to let subcontractors` bad-performance influence the constant high quality of products that is why we employ even the reliable subcontractors to a little extent.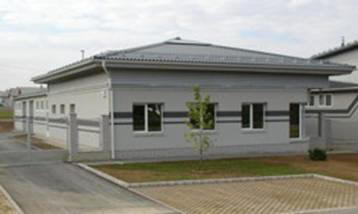 The company has wide market connections and significant percent of its production is for export. One of Gáspár-Pack Ltd.`s biggest customers is GE HUNGARY Co. But it also delivers to more international concerns acting in the field of food industry and pharmaceuticals. They treat Gáspár-Pack Ltd. with particular deference. The company`s good reputation does not only have to do with its excellent quality (classified CE) and reliable products but because of the impressive outer and inner appearance of the factory it is also acknowledged both in the country and abroad.